Seamless air charter solutions with flawless service.
Personalized to your schedule and requirements.
End to End full concierge services.
Private and secure.

Travellers appreciate and value our expertise in providing a premium service with the best aircraft for their unique flight mission together with the flexibility and adaptability to meet their changing agendas. 
We support domestic Panama and international operations. We use exclusively private air terminals and services to provide a discrete and secure travel experience.
Our fully-engaged "hands on" approach to your clients' pre-trip and flight execution assures that you are always aware of trip planning details and trip execution progress.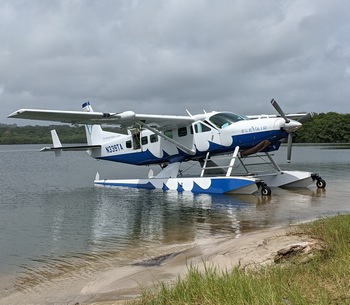 Cessna Caravan Seaplane (Q2 2023)
Returning to our Panama fleet in Q2 2013. This versatile amphibious seaplane is a client favorite due to its VIP comfort and flexibility to land at any island or bay resort in Panama.
Also able to land directly at yachts at anchor for the ultimate savings in transit time for passengers or cargo.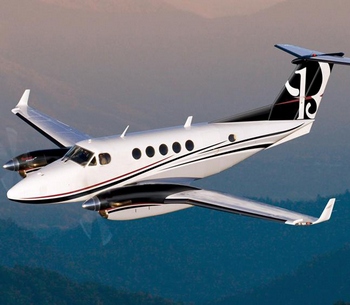 King Air 200 Executive VIP
Premium VIP pressurized twin engine turboprop and our flagship aircraft in our Argus Gold Air Charter Certification (link). Six full luxury seats and two addition passengers can be accommodated on a bench seat. From Panama City to Bocas or David in 45 miutes. Ideal aircraft for international flights within Central America, the Caribbean as well as South America.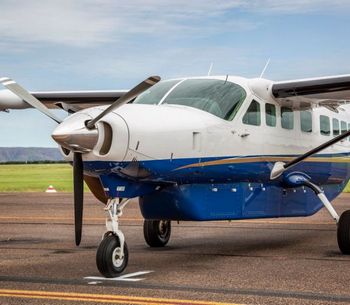 Premium single engine turboprop for domestic transfers. Up to 12 passengers plus luggage. Non pressurized. Travel time from Panama City to Bocas or David in under one hour and 15 minutes.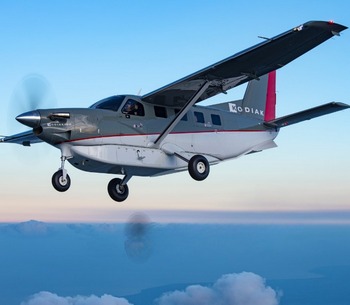 Single engine non-pressurized aircraft with short field capabilities. This aircraft makes access to shorter fields in Panama possible: Porvenir Airstrip (San Blas), Fort Sherman (Shelter Bay Marina) as well as regular airports of Pedasi, Bocas del Toro, David. Seats 8 passengers comfortably plus luggage.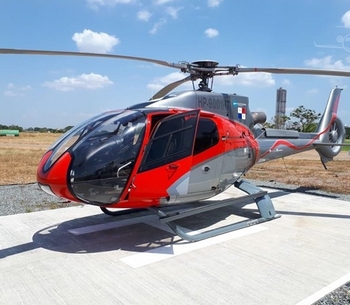 Now known as Airbus Helicopters H130, this aircraft was designed for VIP transportation, with its ultra-modern cabin, low noise signature, and 6 forward facing passenger seats (2 front, 4 rear)
The EC130B4 is the quietest single engine helicopter in the skies and offers exceptional visibility through the large windows, along with comfort and performance.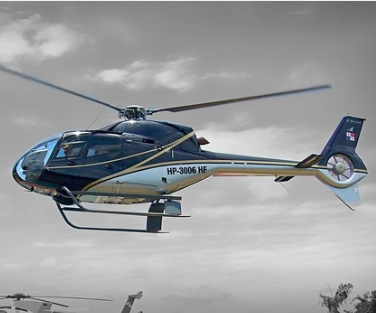 Now known as Airbus Helicopter H125, this single engine utility helicopter seats 5 passengers. Often referred to as "Eurocopter AStar", this aircraft has a cruising speed of 150mph, range of 350 miles and 35 square feet of baggage capacity in three cargo compartments. The cabin configuration is divided with four forward-facing seats and the fifth next to the pilot.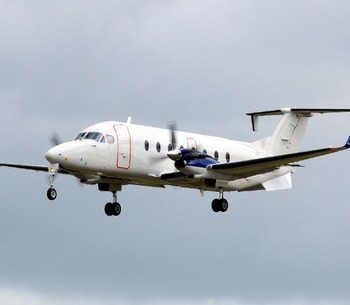 Beechcraft 1900 Executive
For flights of groups of 12-18 passengers from Panama to/from international destinations we have available this executive seating aircraft. Range of 1,000 km from Panama allows non-stop flights north to Guatemala or south to Ecuador.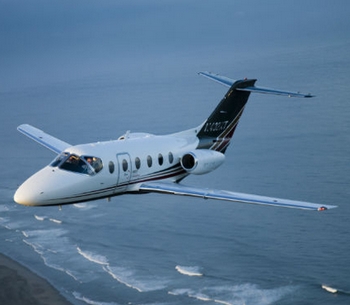 This light business feature a large spacious cabin and seating for 8-10 passengers plus luggage. This jet cruises at over 400 mph with a service ceiling of 45,000 feet providing well over 1,000 miles range from Panama. Non-stop flights from Panama City to Miami. Mexico DF or Peru.
Tocumen Airport Private VIP Arrival / Departure Services
Arrival at Tocumen Airport on an International Flight
Completely avoid the crowds, lineups and hassles of public immigration, baggage claim and customs processes with our "VIP Meet & Assist Services" at Tocumen Airport.
Arriving international flight passengers are met by our Concierge immediately upon exiting the flight's jetway. Passengers are then directly transferred from their arrival gate by private van to the Signature Flight Services facility at the General Aviation Ramp for private inbound immigration, health and customs clearance.
A short stroll to your waiting chartered aircraft, and in about one hour you are arriving at your destination airport. A seamless and exhilarating start to the Panama Experience. Relaxed, refreshed and ready to unwind.
For passengers arriving on an international commercial flight as late as mid-afternoon, we can usually facilitate an extra night at the destination resort and avoid an overnight hotel stay in Panama City.
Departure from Tocumen Airport on an International Flight
For passengers departing from Tocumen Airport we can facilitate a seamless transfer from the inbound charter flight to the passengers' airline check-in counter.
The inbound charter aircraft will land at Tocumen Airport and passengers with their luggage are deplaned at the Signature Flight Services facility. An opportunity to relax in the VIP lounge, refresh with a shower and a change of clothes before the onward international flight. Passengers are transported to the Tocumen main passenger terminal for check-in and baggage drop at the airline's counter typically two hours before the international flight departure.
Carry on bags only? We can typically arrange to take passengers directly to the flight departure gate, bypassing standard terminal check-in, security procedures and lineups.
In most cases we facilitate an extra night at the resort and avoid an overnight hotel stay in Panama City. Seamless, private and exclusive
Argus Gold Charter Operational Certification
Argus CHEQ Progam Gold Rating
Fly with the confidence and peace-of-mind knowing that our aircraft operation has passed the industry's most respected, unbiased, and detailed third-party charter operator analysis.  The Argus CHEQ due diligence system offers charter operators, buyers, and passengers around the world the confidence and peace-of-mind desired for their upcoming flight
 For some people, flying is a stressful experience, filled with doubt and uncertainty. The Argus Gold Rating removes some of the nervousness that goes along with flying and getting confirmation of the safety history of a carrier. Adding one more degree of comfort to the entire process for flyers.
The ARGUS Gold rating indicates the charter operator meets or exceeds ARGUS standards, he company does not have outstanding safety issues, has had a Air Operators Certification from the country authorities for least a year and at least one turbine aircraft on certificate.
ARGUS is an independent rating system for aircraft operators that takes individual histories of the operators into account when assigning grades. All charter services must go through the ARGUS Charter Evaluation and Qualification, or CHEQ, process as it is one of the most respected systems for rating charter operators in the world.
The Argus CHEQ system is more than a simple history of how the operator does business: it is an indication that the operator in question is a legitimate operator with a safety record. It confirms the experience and training of pilots, along with any certifications the pilots may have as well. It even confirms that the operator does, in fact, have liability insurance.
ELEVAIR is an operating division of Toucan Seaplane Services Corp  I connect@flyelevair.com  I  WhatsApp +507 6677-2450