Argus Gold Air Charter Certification
Fly with Confidence and Peace of Mind
Our company has passed the industry's most respected charter operator analysis.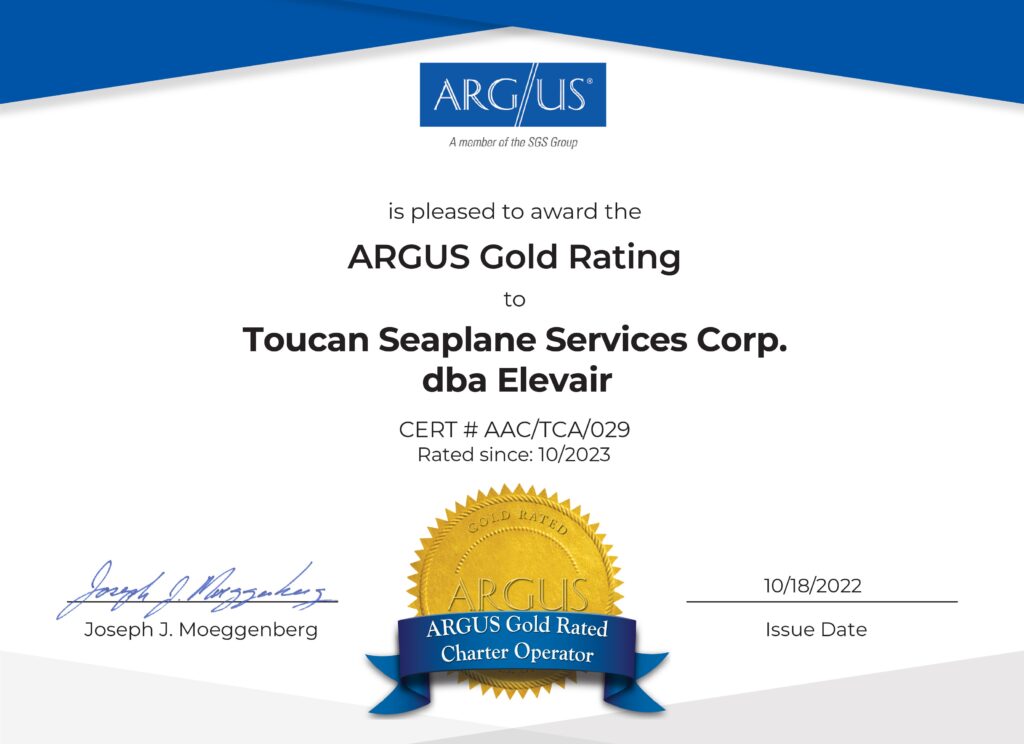 ARGUS International, Inc. is a specialized aviation services company whose mission is to provide the aviation marketplace with data and information necessary to make informed decisions and manage risk. One way it does this is through the ARGUS rating system.
ARGUS is an independent rating system for aircraft operators that takes individual histories of the operators into account when assigning grades. All charter services must go through the ARGUS Charter Evaluation and Qualification, or CHEQ, process as it is one of the most respected systems for rating charter operators in the world.
The CHEQ process includes components of  historical safety analysis, aircraft validation, pilot background checks, and in some case also onsite safety audits
To receive a Gold Rating the charter operator is subject to an in-depth research process, ARGUS awards their Gold Rating standards to aircraft operators who have exceeded the standards of certain control groups with similar experiences and histories. Essentially a gold rating from ARGUS means that an aircraft operator either meets or exceeds the median safety standards (currently and historically) of operators with similar exposures.
It is more than a simple history of how the operator does business: it is an indication that the operator in question is a legitimate operator with a safety record. It confirms the experience and training of pilots, along with any certifications the pilots may have as well. It even confirms that the operator does, in fact, have liability insurance. In other words, the report or rating serves as another level of due diligence on behalf of charter passengers and lends legitimacy to the operation altogether.
For some people, flying is a stressful experience, filled with doubt and uncertainty. Using an Argus approved turboprop or jet charter operator is a great way to remove some of the nervousness that goes along with flying. Getting confirmation of the safety history of a carrier before the flight can add one more degree of comfort to the entire process for flyer.