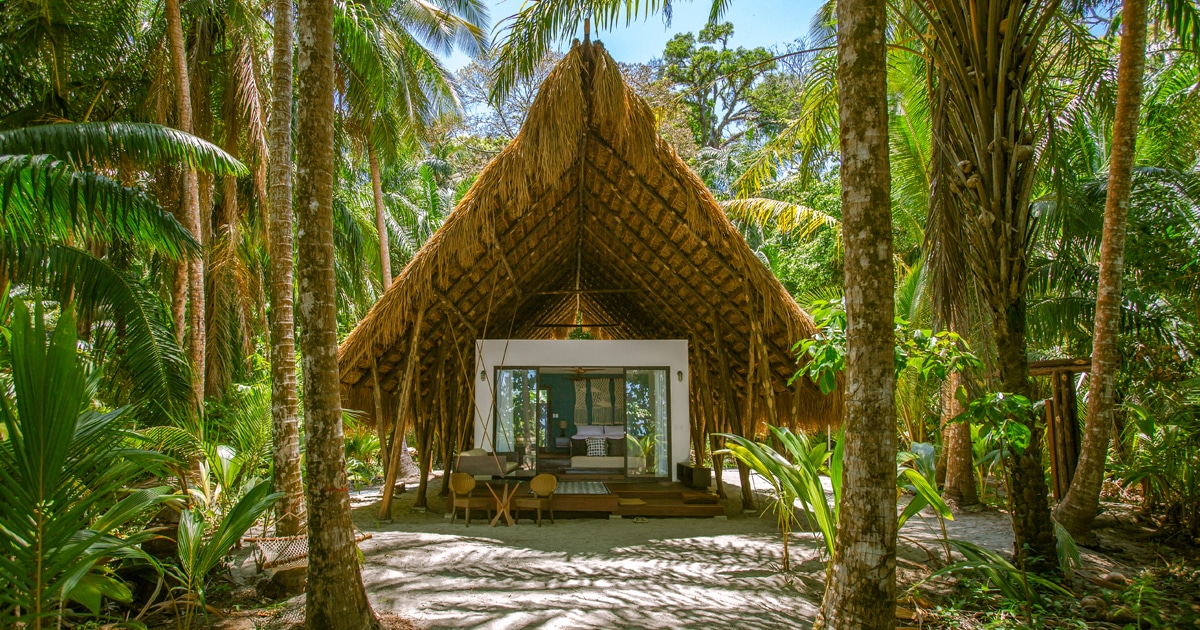 Isla Palenque, the Private Island Resort that Delivers Sustainable Luxury
Isla Palenque, a small private island resort on the western Pacific shore of Panama, has been getting notice as the "must visit eco-luxury resort" in global publications from Vogue to Condé Nast Traveler since being added to the National Geographic Unique Lodges of the World list. And soon directly accessible by seaplane from Panama City where your international flight will arrive.
Unlike the traditional beach resort, Isla Palenque is a luxury resort that prides itself on low-impact living and promises paradise for wildlife and nature lovers who are invited to explore a relatively undeveloped island. From jungle hikes to kayaking to cooking classes and birdwatching, all activities at the award-winning resort aim to cultivate a greater appreciation of Panamanian biodiversity.
No wonder guests from family groups to Hollywood A-listers such as Miley Cyrus are discovering this sustainable and intimate escape that is the ultimate expression of barefoot luxury.
We'll have you departing from the JW Marriott seaplane dock in our luxury seaplane with a good morning glass of champagne in your hand. Keep your shoes in your luggage, you won't need them anymore.
In about one hour we approach the gorgeous Boca Chica islands and you'll be stepping of at the beach at the resort. Relaxed and ready to allow the tide to kiss your feet while you sip a fresh fruit juice on a beach you have completely to yourself.